I invite every opportunity to share my knowldege, skills and enthusiasm about creating with glass rods in a torch flame.
I've been a teacher in hot glass and metal for over 20 years. One of my favorite aspects about teaching is the community we form and nurture as we explore the possibillities of glass while tending to the personal growth of our spirit, deepening our sense of empowerement as we discover a new self.
You're welcome to inquire about private sessions at my studio in Natick. Use the Contact page to send me a message.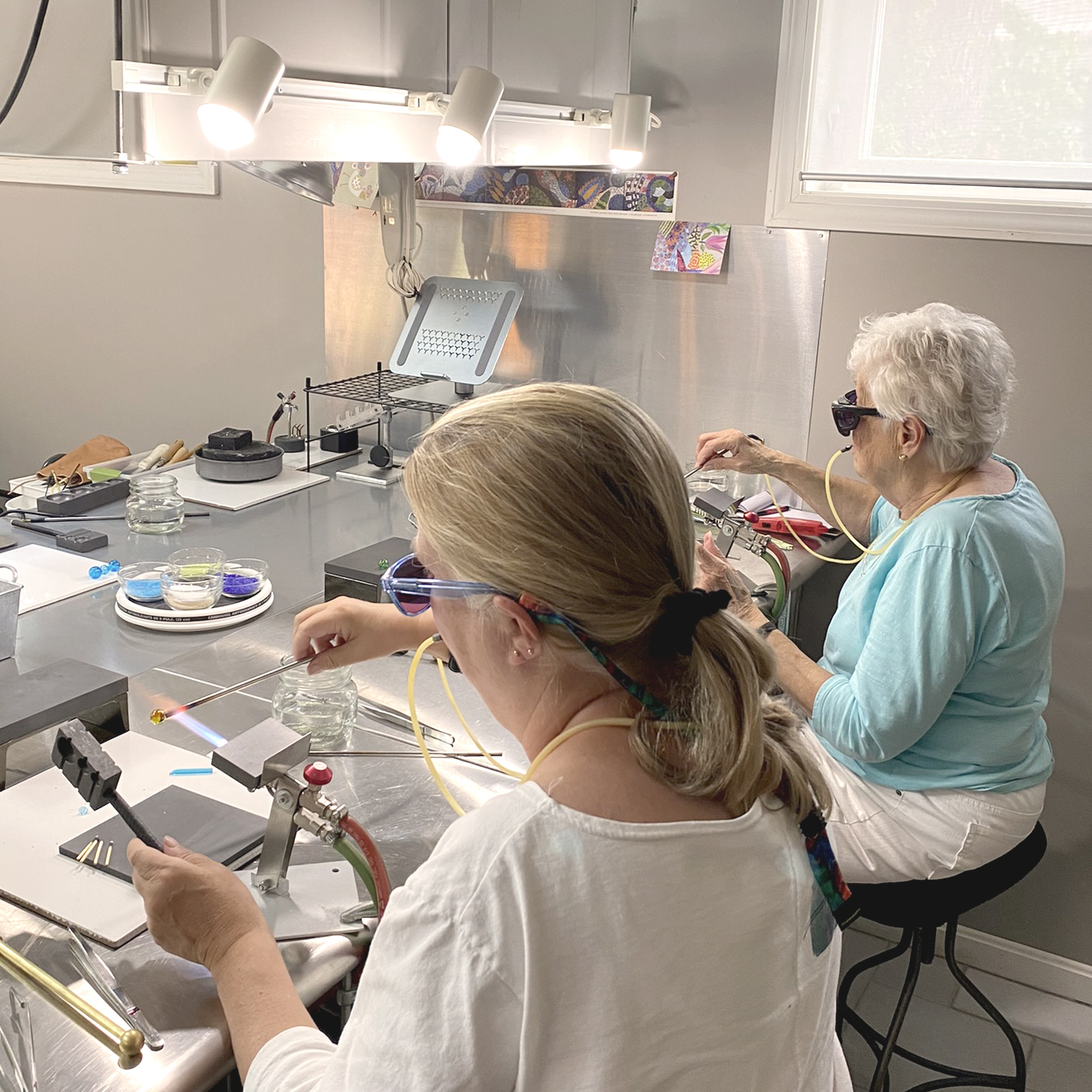 Take a class with me at
Snow Farm
. Dates and titles for 2024 coming soon.
Click below to enjoy this brief movie about our