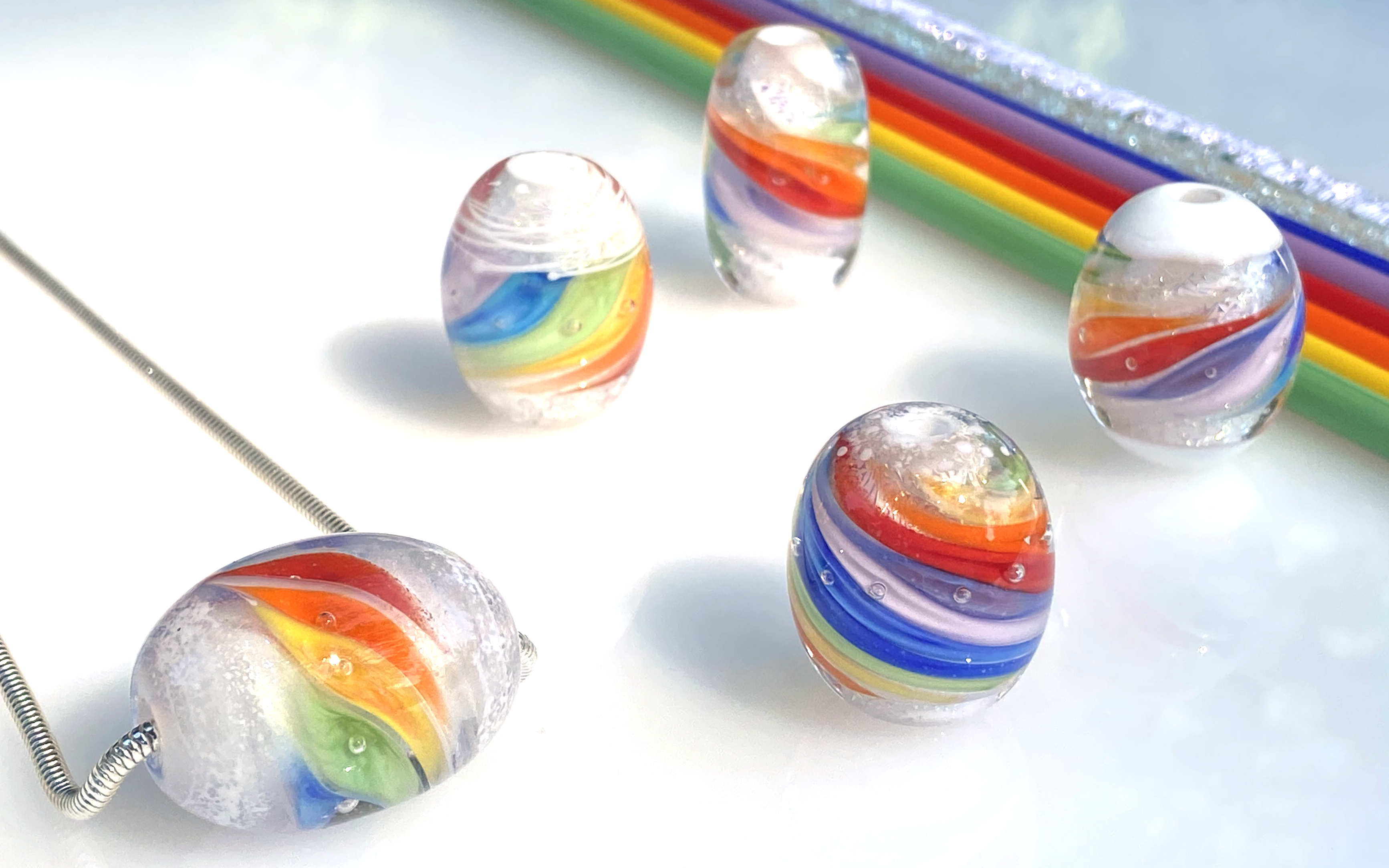 The Rainbow Art Glass Bead was born out of a request from a fellow artist. She approached me to ask about creating a gift for a retiring minister for whom she had the utmost respect. And so I did. She loved it so much that I created one for her as well. A few of these beads have sold since and I've got some wonderful stories because of the people who buy them.
I make these beads occassionally in small batches and each one slightly varies from the others. Check out my Products page.Thank you!


I put together this brief movie to show you a few steps from the process of creating my Rainbow Art Glass Bead. Enjoy.